Driven by a mission and led by a team of passionate and talented professionals to simplify Cloud Transformation journey.
Over the last 20 years, iCONZ-Webvisions (iWV) has evolved from a hosting provider to a full-fledged cloud hosting and managed service provider, assisting SMEs embarking on their cloud transformation journey. Focusing on customers' needs and experience, iWV has earned itself a reputation as being one of the trusted hosting partners in the region.
For SMEs, the benefits of cloud computing are endless. Cloud computing offers cost flexibility, helping SMEs avoid significant upfront costs of purchasing and installing software applications and hardware systems. For many SMEs operating on a tight budget, turning fixed costs into variable costs is incredibly helpful that can make or break a business.
iWV helps SMEs overcome the lack of expertise on their digital transformation journey and is the trusted cloud partner to help SMEs work smarter by providing flexible, cost-effective access to technology and information.
CUSTOMER FIRST
Proactive and customer focused.
INTEGRITY
Uncompromising ethics and attitude.
TRUST
Cultivating trust, respect and excellency.
INNOVATION
Inspiring a culture of creativity and innovation.
TEAMWORK
Cultivating a driven and high energy workplace.
CHAIRMAN & CHIEF EXECUTIVE OFFICER
With 30 years of management, M&A and consulting experience in telecom and technology companies, TG's vast experience has taken him from managing large companies like Pacific Internet, Compaq and Singtel to advisory and directorship roles in Zingmobile and other start-ups in Singapore and Silicon Valley.
As a co-owner of Iconz-Webvisions, TG's other interests is in entrepreneurship and technology investments. With that, he hopes to enhance job creation, encourage creativity and nurture talent in an individual.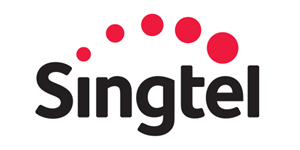 Kenneth held various senior roles in IBM, Auric Pacific, Braun AG and Trans Eurokars. He is also a member of The Institute of Singapore Chartered Accountants and holds an Accountancy Degree from NUS.
Kenneth has decades of experience in strategic and operational financial management. Besides providing business insight and financial leadership in numerous organizations, he was instrumental in leading several M&A activities. In his current role, Kenneth is actively involved in overseeing the Treasury and Finance functions of the company.
VP SALES & BUSINESS DEVELOPMENT
A business leader with more than 20 years of tech experience in sales and marketing, driving both direct and channel sales across Asia Pacific, Eastern Europe, Africa and South America. Started as a Systems Engineer, Hee Joon went on to hold various key regional roles in Hewlett Packard, Compaq and IBM.
Equipped with good knowledge on Hybrid Cloud, Data Analytics and Infrastructure solutions, Hee Joon thrives on challenges and draws satisfaction in helping customers embark on their business transformation journey to achieve greater ROIs.
VP OPERATIONS & ENGINEERING
With over 20 years of experience, Siew Wu possesses extensive knowledge in IT operations and technical services consultation.
Prior to joining iWV, iCONZ-Webvisions, he served as the IS Operations Director with a mobile solutions company, and propelled the company's growth to a 300 strong workforce.
VP TECHNOLOGY & SOLUTIONS
Craig has over 30 years of experience in Systems Integration, Software Design and Process Automation.
Having previously worked in the Oil and Gas industry as a Control Systems Engineer before branching out to the emerging internet industry, he was the one of the founders of a successful Domain name and Hosting company Freeparking.co.nz that went on to become one of the major New Zealand hosting companies.
VP STRATEGIC ALLIANCES & DIGITAL SERVICES
With over two decades of enterprise solutions experience spanning multiple key roles across a broad spectrum of functions has given HP a unique perspective and understanding of business strategies and technologies.
Driven, analytical and creative, HP's passion in technology and hands-on approach was instrumental in spear heading numerous successful strategic initiatives across Asia Pacific region in his previous engagements prior to joining iWV.
"iWV supported and accommodated our request for support for bandwidth upgrade due to overwhelming online ticket sales. Owing to iWV prompt response, all tickets for the event were sold out within 24 hours."

Benny Heng | General Manager | Zouk Management Pte Ltd
"iWV's long heritage and expertise in the hosting business gave us the confidence and assurance to focus on our core business."

Redmond Mok | IT Systems Infrastructure Manager | Possible
"We had great confidence in iWV meeting the service levels allowing us to focus on scaling our business."

Gary Loh | Director | PurpleClay Consulting
"At the end of the day, we wanted to go with a service provider that was really focused on our requirements."

Azman Jaafar | Deputy Managing Partner | RHTLaw Taylor Wessing
"We are delighted with our decision to move our Cloud computing workloads to iWV. Our migration experience was seamless, the technical support prompt, proactive with a human touch! Their competitive rates generated good savings and the fixed monthly rates provide predictability for the business. Best of all, we get to support our fellow local SMEs."

Melvin Roberts | Country Manager | Addon Systems
"TWM is a long time partner of iWV with the latter being a cloud and managed services provider. This partnership covers go-to-market collaboration where iWV has been very responsive and flexible in responding to opportunities, architecting to implementation and on-going support.

TWM is in the business applications business, and we trust iWV as our partner to deliver the infrastructure and managed services for a total solution that delights our customers. In fact, our customers who have migrated to iWV have seen an 80% reduction in service calls."

Jenny Chua | Country Manager | The World Management
"Partnering with iWV as our strategic infrastructure partner has paid off for Econ Healthcare. Their managed services and cloud hosting capabilities help ensure our Medicare centres operate smoothly with systems availability and end-user satisfaction increasing."

IT Manager | Econ Healthcare
We'd be happy to help you choose the right products or support services. Call our Customer Service Hotline!
+65 6868 1199