Your Trusted Partner In Cloud Transformation
Looking for SME friendly Cloud solutions with Enterprise capabilities?
If you are a startup or medium enterprise going through digital transformation and you are looking for a fuss-free and trusted partner, iWV can help formulate a custom solution for your cloud migration strategy.
Led by a team of entrepreneurs and professionals just like you, we understand the challenges faced by SMEs. Here in iWV, we are committed to simplifying the cloud transformation journey for our customers.
Business Cloud Solutions & Services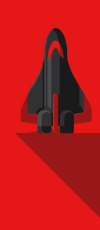 Best-in-class professional tools and expert services to help you jump start your entrepreneurial journey and take your business to the next level.
Leverage the simplicity of iWV SSD Virtual Private Cloud to improve your speed to market, scale your business and reduce costs. Available in Windows and 8 different versions of Linux distributions to choose from.
We have solutions for those just starting out our right through to Web Agencies. Take your professionalism to the next level with our WordPress Plans  with streamlined workflows powered by powerful all-in-one control panel and coupled with iWV managed services for busy experts like you.
Fast track your  Cloud deployment by engaging our  Cloud certified engineers to help you build, secure and manage your public cloud infrastructure according to your specific requirements.
Professional and dedicated, we walk you through every step of your journey to success. Come explore and be inspired by our customers' journey to the cloud.
LEARN MORE
Other Solutions & Services
Bookmark this section. We understand the pain points of SMEs embarking on their digital transformation journey onto the cloud. We are hard at work and in 2020, iWV will launching a plethora of custom solutions and services to help SMEs accomplish their strategic goals to transform themselves and scale their businesses to the next level.
Empowering Our Customers & Businesses